Prince Charles has spoken out about the war in Ukraine in what constitutes the Royal Family's strongest comments yet on Putin's invasion.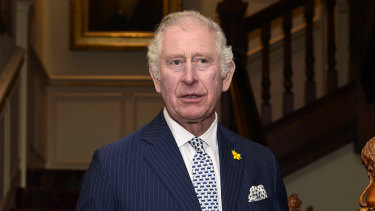 Prince Charles was speaking at ceremony to mark Southend being made a city.
That was the personal campaign of the local MP David Amess – who was assassinated last year.
The next-in-line to the throne likened that attack to the war in Europe.
"What we saw in the terrible tragedy in Southend was an attack on democracy, on an open society, on freedom itself," he said.
"We are seeing those same values under attack today in Ukraine in the most unconscionable way," said Prince Charles.
"In the stand we take here, we are in solidarity with all those who are resisting brutal aggression."
The Duke and Duchess of Cambridge have previously said on Twitter that they "stand with the president and all of Ukraine's people as they bravely fight for that future".
President Zelensky has acknowledged their support and the support of other Royal Families.