Pool room lunches in Elgin surrounded by trees and agapanthus
Hidden in a forest-like setting, is the modest restaurant The Melting Pot, close to the Elgin Railway Market in the Elgin Valley. It's in this fairytale setting, overlooking a large garden with agapanthus and hydrangea macrophylla, (you might even spot a peacock), that you get to  flavour-packed foods from around the world.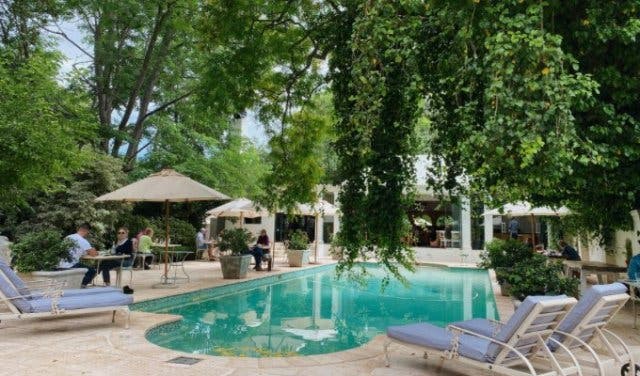 The Melting Pot is on an estate in Elgin and is covered with hanging trees and is set by a pool and garden. Image: The Melting Pot
EXPERIENCE A SLICE OF ELGIN
The Melting Pot, which used to operate in Wale Street, Cape Town (by Honest Chocolate), moved to Elgin in 2020, which is the better spot for a romantic lunch, a family day out (it's pet friendly too).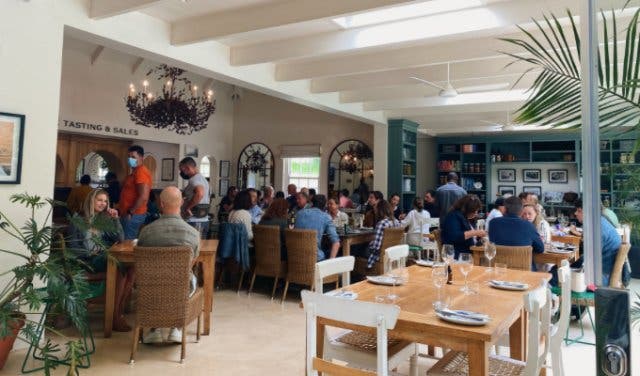 The restaurant started as a popup at Oak Valley Estate in 2020. It is now open every Wednesday to Sunday. Image: Lara van Zyl
YOU'LL BE CHARMED BY THE OUTDOOR SETTING
The Melting Pot, on the Oak Valley Estate, which stretches over 1 300 hectares, is snuggled between hanging trees, a large garden (perfect for kiddies + doggos) and a pool. There are three seating options: A cosy indoor area with a wine tasting bar and view of the pool, tables outside by the poolside or picnic-like seating in the garden. 

The restaurant has a fairytale setting and is ideal for cosy romantic lunches or picnics. Image: Lara van Zyl
ORDER ONE OF EVERYTHING
You can order snacks, small plates and desserts off the menu inspired by international cuisine. From Tom Kha to vegetarian sliders, potstickers and mussels, the menu is full of treats. There are 7 small plate options to choose from as a main. Be bold and order the "one of everything" special and dig into all 7 plates. It's meant to be shared, so you don't miss out on any of the flavours. 

The small plates range in price. Image: The Melting Pot
HAVE A PICNIC OR STROLL THROUGH THE GARDEN
The restaurant flows into a large garden, perfect for picnics. There is seating available (big tables or lounge chairs) or you can bring your own blanket for a picnic under the trees. After your meal, stroll through the garden filled with agapanthus and hydrangea macrophylla, where you can sometimes spot a peacock, too.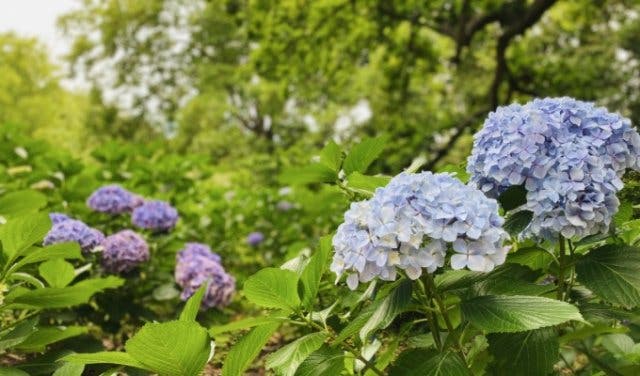 The restaurant has a beautiful outside area that stretches to a large garden. Image: The Melting Pot
JOIN IN FOR GLOBAL FOOD FRIDAYS
The first Friday night of each month, the restaurant hosts a "Global Food Friday", when the  menu has an international culinary theme: Thai, Greek, Mexican, Indian or Italian. The dinner series began in June 2021 and is still taking place. The dinners are R360 per person and start at 6pm. Bookings are essential. 


HOW TO GET THERE
Drive on the N2 towards Hermanus

Turn left at the Peregrine Farm Stall onto Oudeberg Road

Turn right onto the R321

Turn right onto Oak Avenue towards the Elgin Railway Market

Continue down Oak Avenue until you find Oak Valley Estate (You will see the sign)

Drive straight until you find the parking lot
 
OPENING HOURS + CONTACT DETAILS
Location: 127 Oak Avenue | Oak Valley Estate | Elgin | Grabouw
Opening hours: Wed-Sun: 12pm-4pm; Every first Friday of the month: 6pm-10pm
Deposit: R150; book here.
Price: Menu ranges from R25-R195; one of everything R670; Global Food Friday R360
Contact details: 021 859 4111 | Website | meltingpot@oak-valley.co.za | Instagram
–
By Lara van Zyl
—
DISCOVER MORE OF WHAT CAPE TOWN HAS TO OFFER
Explore a rustic market at the Elgin Railway Market. 
Find the best picnic spots in and around Cape town. 
Experience rural Italy in Stellenbosch with Good to Gather.
—
Loved discovering this?  Make sure you get our popular weekly newsletter.Follow and like us on Twitter ❤ Facebook ❤ LinkedIn ❤ Instagram ❤ Pinterest for updates.