"The British will notice Australia's absence because people like Foreign Secretary Liz Truss, [Prime Minister] Boris [Johnson] himself and Defence Minister Ben Wallace – these people have been really invested in the relationship with Australia and Australia can't even be bothered to extend their High Commissioner for two months for the Jubilee.
Loading
"It's not the end of the world, but it's very disappointing," he stated.
Tory MP and co-chair of the Australian Parliamentary Friendship Group Andrew Rosindell stated it was "a slap in the face".
"George Brandis has been an outstanding High Commissioner and a fine representative of Australia; we're puzzled he's leaving at such an important time for our country," he stated.
"Our country needs an active High Commissioner here as we approach the Queen's Platinum Jubliee, surely the High Commissioner should have been invited to stay until the summer?"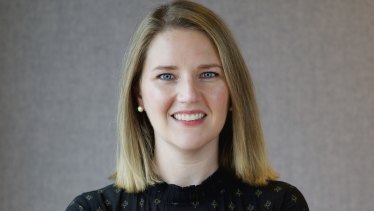 "As chairman of the group that works round the clock for better relations with Australia, this is a bit of a slap in the face for us to lose our High Commissioner at this critical time," he stated.
Elizabeth Ames, a former diplomat for Australia who has been posted in Rome and now chairs the Menzies Australia Institute in London, stated it was an unforced and pointless error that left Australia short-changed.
"Depriving Australia's post in the UK of its top diplomat at a crucial time for the British should alarm Australians," Ames stated.
Loading
"While modern technology can go a long way, successful diplomacy relies on individual relationships.
"Extending George Brandis' term for a few more months until a new high commissioner is appointed after the election would have been a smart use of his networks and the failure to do so is an unforced error and a huge loss to Australia's diplomatic influence," she stated.
Damian Walsh, who heads the Britain Australia-Society, stated there was no rationale to the choice on condition that the free commerce settlement is at the moment topic to a Commons inquiry and negotiations are happening as as to whether Australia's new nuclear submarines will probably be constructed within the UK or US.
"I can't tell you how surprised and disappointed that the high commissioner's term has not been extended," he stated.
"To leave the UK without a high commissioner fails to recognise the importance of a hard-working and well-functioning high commission at this really important time in Australia-UK relations.
"We are at a high point in three critical planks of our relationship – defence, the trade agreement and the upcoming season of culture – and we are about to celebrate the Queen's Platinum Jubilee.
"Out of sheer respect, the Australian government should want the high commissioner in place now; there can be no rationale for the current high commissioner to be leaving now."
Foreign Minister Marise Payne has been underneath stress throughout the election for failing to go to the Solomon Islands on the eve the federal government's resolution to ink a safety cope with China.
The opposition has dubbed her "Marise MIA Payne," a reference to her low profile.